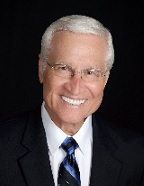 To effectively minister in today's culture the Church must do a major refocus with its ministry plans. Biblically directed organizational structures and operational systems must be in place to enable the overseers to properly steward their God-given resources into the future.
Church ministry risks are increasing at an alarming rate! Be prudent, as Proverbs 13:16 commands. Know the risk and be proactive in resolving the ministry exposure. Don't be like the simple minded man who states "this activity will not occur under my watch." This belief will only lead to future sufferings. (Proverbs 22:3).
I would be honored to assist your church in implementing this Biblically based process.
Pressing Toward the Goal,
Rex I. Frieze
The 'Unlimited Telephone Consultation' arrangement with Mr. Frieze has saved us numerous hours and hundreds of dollars. We have been a client with Frieze Consulting since June 1996. Such a great ministry investment!
Bishop Kimble, Sr. and I have ministered with Mr. Frieze for over the past ten years. His 'Monthly Retainer (Risk Assessment) Service' has been a timely and effective service. I highly recommend this service!
I consider the 'Frieze Resource Library' to be a most significant tool in securing the administrative and management integrity of the 21st Century church! I have used these resources in a number of churches where I have served over the years.
Dr. Sandra A. Wilson
Associate Pastor of Administration Bates Memorial Baptist Church Louisville, Kentucky
swilson@batesmemorial.com